USETDA 2019
USETDA 2019 Conference
Bridging the Divide –
Scholarly Communications for All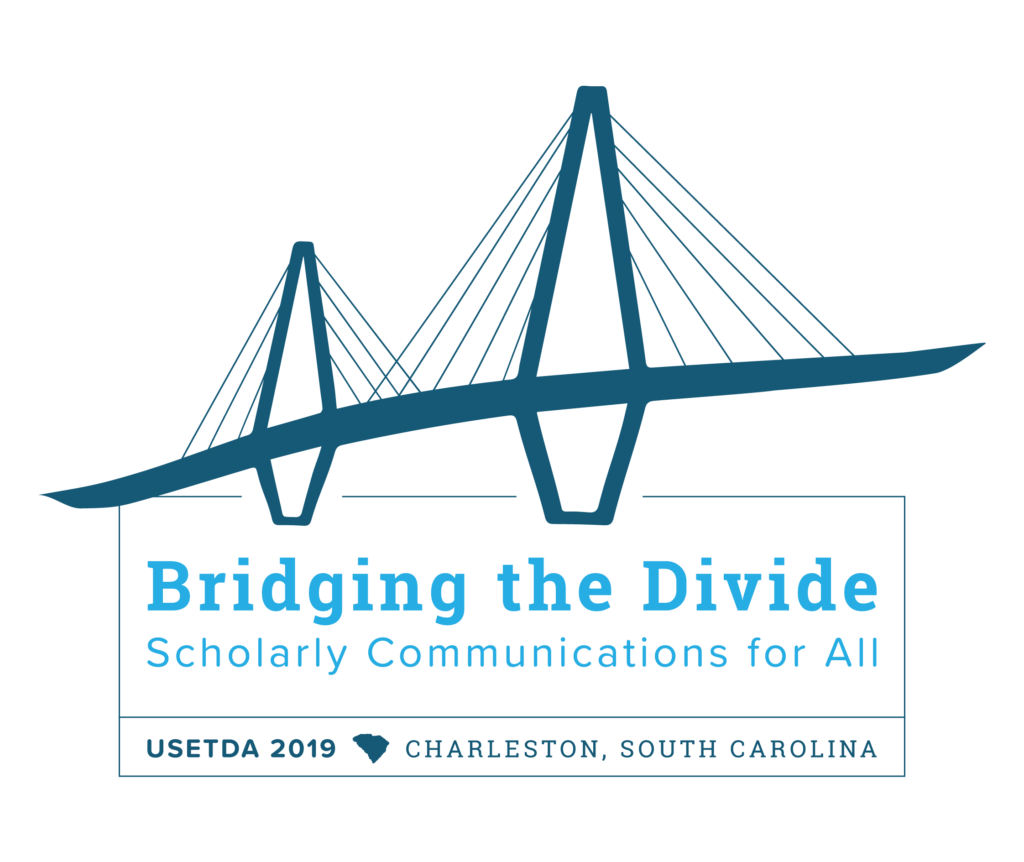 The USETDA has announced USETDA 2019, the 9th annual conference, to be held September 25 – 27 at the Hyatt Place/Hyatt House Hotel in Charleston, South Carolina, hosted by BiblioLabs, The University of South Carolina and the USETDA.
USETDA 2019 will provide excellent educational opportunities for professionals from graduate schools, libraries, academic computing and others who work with electronic theses and dissertations (ETDs), institutional repositories, graduate students and scholarly communications. Our goal is to offer relevant, practice-oriented content to support ETD productivity improvement, ETD professionals, advance ETD operations and encourage the formation of regional ETD associations and networking communities as well as to provide useful and innovative resources, standards, and technology for the development and support of ETD programs. Proposals are welcome from library, graduate school and information technology professionals, graduate students and faculty as well as library and information systems / services representatives.
The conference theme "Bridging the Divide – Scholarly Communications for All" will focus on the impact and implications of connecting scholars and research from across the country and around the world. We will examine the present use and availability of ETDs and related initiatives while also exploring new and emerging ETD practices, needs, and influences impacting administrative, graduate school and library professionals.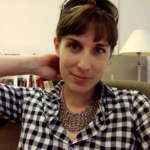 This year's program includes keynote speaker Sarah E. Bond, PhD, (Associate Professor of Classics, University of Iowa).
Sarah E. Bond is associate professor of Classics at the University of Iowa. Her research interests include late Roman history, epigraphy, late antique law, Roman topography and GIS, Digital Humanities, and the socio-legal experience of ancient marginal peoples. As a historian, digital humanist, and champion of public scholarship, she is a prolific and regular blogger and online contributor to Forbes magazine and the art blog Hyperallergic, but has also contributed to the New York Times, Sports Illustrated for Kids, and Eidolon. Her digital humanities collaborations include the Women of Ancient History project and the Pleiades Project.  You can follow her on twitter at @SarahEBond. 
Public scholarship broadens the reach and impact of academic discourse and is a valuable skill for graduate students to acquire. In her keynote address for "Bridging the Divide – Scholarly Communications for All", Professor Bond will examine the ways in which digital and public scholarship test notions of inclusivity and access within and outside of the academy.  How are new forms and a focus on public scholarship remolding how we view the ideal of the public intellectual?
Conference information is available by following the resource links at the top of this Web page or in the right side-bar index.
Forthcoming Resources
Conference Program – (pdf)
Conference Proceedings
Dine Around
USETDA 2019 Attendees
Welcome to USETDA 2019
Important Dates
Call for proposals

Announcement: January 14, 2019
Submission deadline: March 15, 2019

Presenter notifications: April 15, 2019
Early bird registration: April 15 – July 26, 2019
Regular registration: July 27 – August 26, 2019
Conference Dates: September 25 – 27, 2019
USETDA 2019 Conference Planning Committee
Pamela Andrews (University of North Texas Libraries)*^
Heidi Arbisi-Kelm (University of Iowa Graduate College)*^
Alissa Bankowski (BiblioLabs)^
Mitchell Davis (BiblioLabs)
Sally Evans (George Mason University Library)*
Teri Green (University of Toledo College of Graduate Studies)*^
John Hagen (Renaissance Scholarly Communications, USETDA Executive Director)*^
Lou Haines (Miami University Graduate School)*
Dick Kawooya, Conference Chair (University of South Carolina School of Information Science)^
Zach Lukemire (University of South Carolina Graduate School)^
Matt Mariner (Auraria Library/University of Colorado)*
Carolyn Morris (BiblioLabs)
Janice Robinson (Brigham Young University Graduate Studies)*
Christy Shorey (University of Florida Libraries)*^
Stacy Wallace (University of Florida Graduate School)*
Donald Williams (University of Alabama Libraries)*^
*USETDA Board Member
^Program Committee Member
Local Organizing Committee Members
Alissa Bankowski (BiblioLabs)
Valeria Caviness (University of North Carolina, Greensboro Graduate School)
Mitchell Davis (BiblioLabs)
Dick Kawooya, Conference Chair (University of South Carolina School of Information Science)
Zach Lukemire (University of South Carolina Graduate School)
Robyn Olejniczak (College of Charleston Graduate School)
Aura Young (University of North Carolina Charlotte Center for Graduate Life)
Promotional Materials
Information about Charleston