Board Members/Biographical Information
Board Members
Sally Evans | John H. Hagen | Lou Haines | Laura R. Hammons | Matthew Mariner
Angela McCutcheon | Robert J. Parker | Christy Shorey | Stacy L. Wallace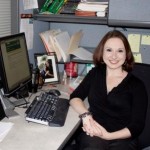 Sally Evans, Board Member
Coordinator, University Dissertation & Thesis Services
George Mason University
sevans13@gmu.edu
http://thesis.gmu.edu
Sally R. Evans received her Master of Library and Information Science from the University of South Carolina (USC) in 2010; her Master of Arts in English from (USC) in 1999; and her Bachelor of Arts in English from Virginia Tech in 1997. In the past, she has worked in publishing and event planning. She has been the Coordinator of University Dissertation & Thesis Services at George Mason University since January 2011, and she attended the inaugural USETDA Conference in Orlando in 2011. She lives in Northern Virginia with her husband and her chinchillas.
_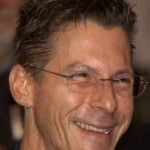 John H. Hagen, Executive Director
Consultant, Renaissance Scholarly Communications
John.Hagen@renaissance-scholar.com
www.renaissance-scholar.com/
John H. Hagen is an independent Scholarly Communications Consultant, based in Morgantown, West Virginia. Originally from Flint, Michigan, Hagen studied sociology at Michigan State University, where he launched his career at the MSU Libraries in 1987. Hagen's extensive academic library background includes management the of Institutional Repository (IR) programs and coordination of the Electronic Thesis and Dissertation (ETD) program at the West Virginia University (WVU) Libraries from 1989–2011. He was also Chair of the WVU ETD/IR Task Force, where he guided the development of program policies and procedures. Hagen served on the Board of Directors for the Networked Digital Library of Theses and Dissertations (NDLTD), an international non-profit consortium of hundreds of universities from 1998-2014. In 2002 he founded the Appalachian Regional ETD Consortium to promote ETD program implementation in the mountain states. In 2007 he received the Ohio ETD Leadership Award from the Ohio ETD Association (OETDA). In 2009 Hagen received the NDLTD's International ETD Leadership Award. Hagen has served as an American Library Association legislative advocate to assist with legislative reform in support of open access to publicly funded research since 2012. Hagen was appointed in 2013 to serve on the Advisory Board for the Open Access Theses and Dissertations (OATD) project. Hagen presently serves as Executive Director and founding member on the Board of Directors for the United States ETD Association (USETDA), a non-profit organization which promotes the adoption of state-wide ETD associations and support networks for libraries and graduate schools nationwide.
_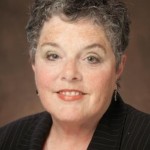 Lou Haines, Treasurer
Assistant to the Dean of the Graduate School
Graduate School
Miami University
hainesla@miamioh.edu
http://miamioh.edu/graduate-studies/about-us.html
Lou Haines is originally from the Columbus, Ohio area where she spent 35 years in the legal profession. After retiring from that field in 2006, she began a new career in Oxford, Ohio at Miami University's Graduate School as Assistant to the Dean. At the Graduate School, Lou concentrates her time in helping the students with all aspects of their graduate school careers, but especially with disseminating their research and work on OhioLINK, Ohio's ETD repository. Lou has been instrumental in streamlining Miami's ETD process, and has been very active with OhioLINK by working on several task force committees. Lou is currently the Treasurer of the Ohio Electronic Thesis and Dissertation Association. (OETDA). Lou has also been appointed to Miami University's Unclassified Personnel Advisory Committee and represents the interests of the unclassified staff on this executive committee of Miami's University Senate. Additionally, Lou was recently appointed to serve on the University's Academic Policy Committee. Lou majored in the field of sociology at Miami University, Oxford, Ohio.
_
Dr. Laura Hammons was the Director of Graduate Records Processing and Thesis Office in the Office of Graduate and Professional Studies at Texas A&M University. She holds a bachelor's degree in biology and master's and doctoral degrees in educational human resource development, all from Texas A&M University. Laura was a board member for the Texas ETD Association and led efforts in 2009 to establish TxETDA as the second state-wide ETD Association in the U.S. She is also one of the founders of the US ETD Association, where she has served on the Board of Directors. Laura served as the USETDA Secretary 2014-2015. In 2011, Laura received the NDLTD International ETD Leadership Award.
_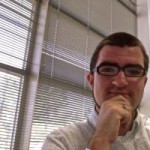 Matthew Mariner, Secretary
Head of Special Collections and Digital Initiatives
University of Colorado Denver
matthew.mariner@ucdenver.edu
http://library.auraria.edu/
Professor Matt Mariner is the Head of Special Collections and Digital Initiatives at Auraria Library, a tri-institutional academic library serving The University of Colorado Denver, Metropolitan State University of Denver, and Community College of Denver on one urban campus. Matt holds a Master of Historic Preservation degree from the University of Florida and, prior to joining Auraria Library, served as a digital projects manager at the University of Florida Digital Library Center.  In his capacity as Head of Special Collections and Digital Initiatives Matt manages physical collections of rare and unique materials as well as digital collections consisting of digitized and born-digital local content. Matt's main interest in ETDs is within the complex subfield of preserving and providing access to projects-in-lieu-of-theses, capstone projects, and other terminal project materials that are often overlooked by aggregators and academic departments alike.
_
Angela McCutcheon, (Ex Officio)
USETDA founding Board member (2010 – 2014). Former affiliation with Ohio University and founding member of the Ohio ETD Association.
am329404@ohio.edu
Ohio ETD Association site: 
http://www.oetda.org
_
Robert J. Parker, (Ex Officio)
USETDA Board member (2011 – 2015). Former affiliation with the University of Florida Libraries and Graduate School.
_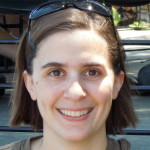 Christy Shorey, Board Member
Manager, ETD, IR and Retrospective Digitization Programs
University of Florida Libraries
chrshor@uflib.ufl.edu
Christy Shorey is the Manager of UF Institutional Repository and Theses & Dissertations Program. She trains users on uploading their material into the Institutional Repository (IR@UF) and oversees the access and preservation of ETDs, projects in lieu of thesis and undergraduate honors theses. She also assists authors in uploading supplemental material for these ETDs, and oversees a project that is almost halfway through digitizing over 13,000 historical print dissertations to promote availability to a wider audience. Christy holds a BA from the University of Florida, and earned her MLIS from Florida State University.
_
Stacy L. Wallace, Board Member
Assistant Director, Graduate Publications
University of Florida Graduate School
beloved@ufl.edu
University of Florida Graduate Editorial:
http://graduateschool.ufl.edu/graduation/thesis-and-dissertation
S
tacy Wallace is an Assistant Director at the University of Florida's Graduate School. She coordinates all activities of UF's Graduate School Editorial Office and oversees the review of all UF graduate theses and dissertations before permanent archival with the University Libraries. In addition, she is responsible for the publication of the UF Graduate Catalog and coordinates the meetings of the Graduate Curriculum Committee. Her duties include serving students, faculty, and staff with thesis, dissertation, and curriculum issues. Her office ensures each Electronic Thesis and Dissertation meets all requirements for future archiving, preserving, and publishing by the University of Florida's Libraries.
Ms. Wallace received her Bachelor of Arts degree in 2000 from the University of Florida, majoring in English and women's studies and began her editorial career the following year with UF. Stacy has served as a Board Member of the United States Electronic Thesis and Dissertation (USETDA) since 2011. During her free time, she enjoys reading, gardening, and photography. She shares her love of music and art with her husband Doug and their son Ryder Kai.