Workshops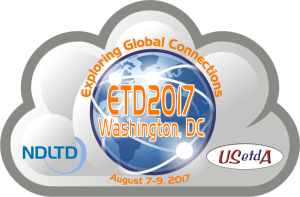 Note: All workshops are offered free of charge to conference registrants. You will have the opportunity to enroll when you register for the conference.
Monday, August 7th, 9:00 am – 12 Noon (Two concurrent workshops offered)
Workshop 1
ETDs for Rookies – Newcomer's Session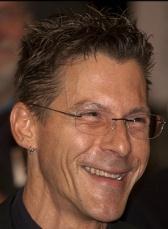 Organized and presented by John H. Hagen – Consultant, Renaissance Scholarly Communications / USETDA Executive Director. Guest panelists to be included.
The successful implementation of electronic thesis and dissertation programs on campus can at first, seem to be a daunting task. This primer will prove extremely helpful in assisting you through this process. Armed with a team of experts, the "ETDs for Rookies" session will introduce you to concepts such as the myriad of free resources available through the USETDA AND NDLTD. Topics will include ETD implementation and political strategies, discussion of various models of homegrown ETD systems versus pre-packaged open source and commercial repository systems, ETD office automation strategies, the role of University libraries and graduate school in ETD program implementation and archiving, intellectual property issues as well as explore the usefulness of and approaches to consortia and networking to build ETD programs.
This 3-hour workshop is open to beginners as well as veterans who would like a refresher on latest basic ETD concepts and resources. Get more out of attending the ETD2017 Symposium by attending this session. The complete workshop agenda is available online.
Workshop 2
Streamlining ETD Processing using Vireo 4.0 Open Source ETD Submission and Management System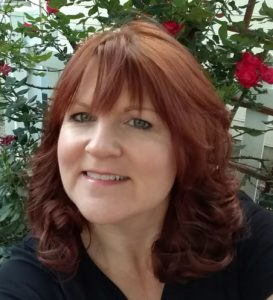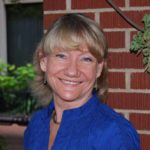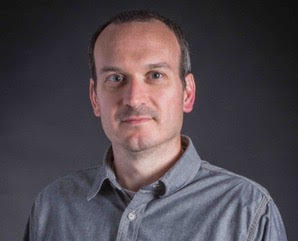 Presented by Stephanie Larrison – Electronic Resources Librarian at Texas State University, Billie Peterson-Lugo – Electronic Resources Librarian at Baylor University and Christopher Starcher, Digital Systems Librarian at Texas Tech University.
In most institutions around the world, thesis and dissertation processing makes up just a fraction of the job duties of graduate school and library professionals.  However, an ETD submission and management system is a great tool that streamlines workflows and makes processing even more efficient.  In this workshop, we will introduce Vireo 4.0, the latest version of the open source Vireo ETD Submission and Management web application scheduled for release in summer of 2017.  This workshop is intended for anyone interested in ETD submission systems as well as current Vireo users.
In the first hour, the presenters will provide a broad overview of Vireo, describing what it does, what it integrates with, and how it saves time and duplication of effort for students, graduate school professionals, librarians, and repository managers.
Existing Vireo users may choose to enter at the second hour when we demonstrate the new and powerful features of Vireo 4.0 that make it the most flexible and customizable ETD submission system available today.
Learning outcomes include:
Familiarity with the basic functions of Vireo from student and staff perspectives
Familiarity with the new organizational structure of Vireo and the creation of workflows
Understanding of how to apply controlled vocabularies to select fields
Strategies to create new workflows for more efficient ETD processing
Knowing where to find documentation or get help
Wednesday, August 9th, 9:00 am – 12 Noon
Managing and Preserving Data and Complex Digital Objects Workshop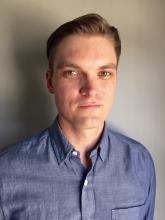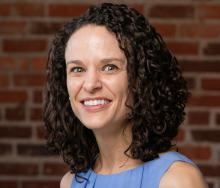 Presented by Sam Meister – Preservation Communities Manager at the Educopia Institute and Katherine Skinner – Executive Director of the Educopia Institute.
In a 2014 survey of 795 graduate students across nine U.S. universities conducted by the ETDplus project team, more than a third of respondents reported that non-PDF files created in their thesis and dissertation research process – including research data, video, digital art, and software code – are either as important or more important than the PDF as research outputs and evidence. Only 20% of these respondents reported that they were not
Recent reports, workshop evaluations, projects, surveys, and focus groups have indicated that internationally, colleges, universities and ETD/IR programs of all sizes are requesting and in need of generalized yet adaptable guidance documentation, shared curation technologies, and corresponding training materials to bridge the preservation and curation gap for these valued scholarly assets.
This three-hour workshop will help ETD program administrators and the libraries that support them to understand and address students' needs to ensure the longevity of their research outputs. Together in the workshop, we'll discuss current and near-future needs and ways that ETD programs can help to narrow the gaps in knowledge, expertise, and infrastructure for our students.
The workshop will draw upon research and content produced in the IMLS-funded "ETDplus" project (Educopia, 2014-17) including its openly reusable and adaptable, student-oriented Guidance Documents and workshop series, and also a prototype tool built in Hydra Sufia that is designed to support student ETD supplementary materials submission.
Workshop schedule:
09:00-09:20 – Welcome, Introductions
09:20-09:30 – ETD Hands-on Activity
09:30-10:00 – Managing Data and Complex Digital Objects
10:00-11:00 – Data Organization, File Formats, and Storage
11:00-12:00 – Connecting Student Needs to University Needs
Learning Objectives include:
Broaden and deepen familiarity with emerging methods and tools to support students' digital object management.
Anticipate the impact of expanding research formats and materials on lifecycle management practices for ETD programs.
Understand what other institutions are doing to support students in managing (or learning how to manage) their research outputs.
Practice using a prototype tool designed to support student ETD supplementary materials submission.