The NDLTD is pleased to announce the 2017 ETD Awards program.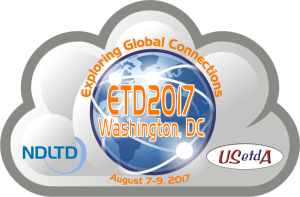 We invite all NDLTD members to nominate individuals they feel deserve the recognition!
Deadline for Nominations: May 31st, 2017
The NDLTD's ETD Awards recognize and support innovative theses and dissertations and leadership within the ETD community. These awards are presented each year at the annual ETD Symposium. For more information visit
NDLTD
.